Welcome to Symmetry Physiotherapy
At Symmetry Physiotherapy, our goal is to help you be the best version of yourself. We understand the importance of living life to the fullest and our team of professionals are here to help you with that journey.
How can Symmetry help me?
Following a detailed assessment of your problem, we will discuss with you the best evidence-based treatment for your condition and an appropriate treatment plan. Our experienced staff use the latest technology and rehabilitation strategies to ensure you achieve your ultimate health outcomes. We treat, rehabilitate, and manage all musculoskeletal conditions.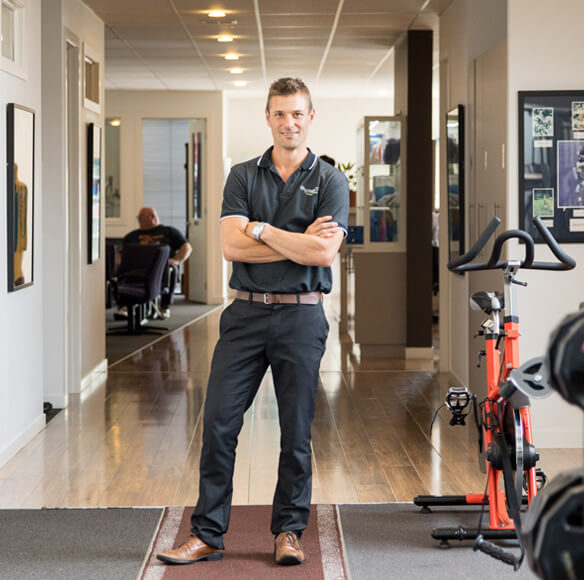 Why Symmetry Physiotherapy?
At Symmetry Physiotherapy, we pride ourselves on setting the standard in healthcare to help you achieve your goals. We are committed to providing expert assessment and management of your specific problem and tailoring a plan suited to you.
Our benefits:
One to one sessions with your practitioner.
Before and after work hours consultation times. We can cater to your busy lifestyle to ensure you don't miss out on a time that suits you.
Treatment plans to suit your lifestyle and achieve your goals quicker. We work together with you to formulate the best plan to get you back to what you love doing.
Multidisciplinary clinics to cater for all your allied health needs.
Modern purpose built clinics.
Online booking facilities.
Online exercise programs.
What Can I Expect In My Initial Consult?
At Symmetry Physiotherapy, your therapist will take you through a comprehensive assessment to ensure you are accurately diagnosed and receive the best care. In your consultation, you will:
Discuss your problem with your therapist, and outline your goals for treatment.
Receive advise on the best evidence based management for your condition and a comprehensive treatment plan including diagnosis, prognosis and time frame for returning to your desired goals.
Receive specific, tailored treatment for your injury to help start your road to recovery. Treatment may consist of massage, joint mobilisation, dry needling and/or exercise prescription.
Book an appointment online at your preferred Symmetry Physiotherapy Clinic today.
Call us to book an appointment or answer any questions you may have.